Chengzhu Mandarin Education
For children to succeed in Mandarin they must enjoy the process of learning the language and Chengzhu Mandarin Education ensures just that! With a proven curriculum and unique approach to teaching based on Julia Gabriel Education's renowned EduDrama® methodology, we nurture a love of learning Mandarin in every child through a wide range of exciting enrichment programmes. Interactive projects, dramatic play, literacy activities and age-appropriate academic studies help infants to pre-teens speak and write expressively with ease, leading to eventual mastery.
Full immersion within a language rich environment and learning focused on experiencing Chinese culture first-hand provides students with the most meaningful learning opportunities at both Chengzhu Mandarin Education and Chengzhu Mandarin Kindergarten. This latest addition to the Chengzhu brand offers a fully comprehensive preschool curriculum from Nursery One to Kindergarten Two. With an holistic approach to education that aims to develop the whole child, our kindergarten graduates enter Primary One confident, independent thinkers and happy learners, excited about the challenges ahead!
Specialisation
Get in touch with us
If you need help or answers to any questions, our officers are always on hand to assist you.
EMAIL
[email protected]
PHONE
(65) 6737 5348
FAX
(65) 6737 2136
ADDRESS
35 Rochester Drive
#03-01 Rochester Mall
Singapore 138639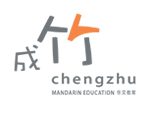 ADDRESS
35 Rochester Drive
#03-01 Rochester Mall
Singapore 138639
MAIN PHONE
(65) 6737 5348