Citystate Ardent Travel Pte Ltd (Singapore)
Citystate Ardent Travel Pte Ltd,incorporated since 1985, is a travel management company for SMEs as well as individual business travellers. Citystate Ardent specialises in providing personalised service to small and medium sized companies who have regional and international travel requirements.
Specialisation
With 30 years of making corporate travel arrangements we have the expertise and knowledge to save you time and money. Most importantly you can sit back and relax knowing your travel is in safe hands. We have years of experience dealing with all the major world airlines and hotels.
Specializes in air ticketing, hotel reservations, travel and incentive packages, and customized itineraries, such as educational tours and training programs.
Our specialty includes customize programs for Ministries and Higher Institutes of Learning as well as Educational tours for local & overseas schools and Company Incentive travel.
We are MOE appointed travel agency for local and overseas school trips and exchange programme.
Get in touch with us
If you need help or answers to any questions, our consultants are always on hand to assist you.
EMAIL
[email protected]
PHONE
+65 6500 3689
ADDRESS
101 Thomson Road, #28-03
United Square
Singapore 307591
CONTACT PERSON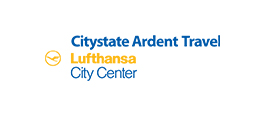 ADDRESS
11 Keppel Road #09-02
ABI Plaza
Singapore 089057
MAIN PHONE
(65) 6222 1228
REGISTRATION NO.
198500899E