Ossia Music School Pte Ltd
Living up to our name 'Ossia' (derived from the Italian word for 'alternatively') we guarantee you will experience music differently.
All our courses are structured and standardised to ensure the highest quality education for our customers. We also carefully design each lesson to cater to individual needs. We are proud to have a large faculty of lively, engaging, responsible, spontaneous and qualified teachers, passionate to share with you their musical experiences as you embark on your own journey with music.
As one of the most established music schools in Singapore, we offer regular music courses that lead to the Associated Board of the Royal Schools of Music (ABRSM), Trinity Music, Trinity Rock and Pop (TCM), London College of Music (LCM) and Rockschool graded examinations.
With courses designed for all ages across all levels, we definitely have something that will interest you!
Voted 'Best in Developing Musicianship' by readers of Parents World Magazine.
Specialisation
We have been nurturing music talents since 1983 and have groomed over 50,000 music enthusiasts, and helped over 20,000 students obtain internationally recognised music certifications.
Owning an instrument at home is essential for music learners to keep in touch with what they learn in music school. Due to an advanced technology and a more efficient mass production process, instruments such as the violin, guitar, keyboard, digital piano, acoustic piano and other musical instruments have become extremely affordable to music lovers. Visit us to know more about what we carry.
1) Normal Studio with Upright Piano/Organ/Keyboard
– OMS Student : $5.00 for 30 minutes / $ 8.00 per hour per pax
– Non OMS student : $8.00 for 30 minutes / $15.00 per hour per pax
2) Drum Studio
– OMS Student : $ 8.00 for 30 minutes / $15.00 per hour per pax
– Non OMS student : $18.00 per hour per pax
3) Studio with Grand Piano (BT / CK) (maximum 3 pax in the studio)
– OMS Student : $25.00 per hour
– Non OMS student : $45.00 per hour
4) BT Recital Hall / CC Auditorium (maximum 40 pax)
– OMS Student : $100.00 per hour
– Non OMS student : $150.00 per hour
5) HTNS Recital Hall (maximum 30 pax)
– OMS Student : $ 80.00 per hour
– Non OMS student : $120.00 per hour
Get in touch with us
If you need help or answers to any questions, our officers are always on hand to assist you.
Bukit Timah Centre (Main Showroom and Music Centre)
EMAIL
[email protected]
PHONE
(65) 6469 5290
FAX
(65) 6469 5963
OPERATING HOURS
Mon to Tues 1pm to 9pm Wed to Sat 9am to 9pm Sun 9am to 5pm
ADDRESS
144 Upper Bukit Timah Rd
#03-06B Beauty World Centre
Singapore 588177
PHONE
(65) 6766 6742
OPERATING HOURS
Mon – Sat: 9 am – 9 pm
Sun 9 am – 5 pm
ADDRESS
900 South Woodlands Drive
#05-02, Singapore 730900
PHONE
(65) 6583 8936
OPERATING HOURS
Mon & Tue: 1 pm – 9 pm
Wed – Sat: 9 am – 9 pm
Sun: 9 am – 5 pm
ADDRESS
Blk 259 Pasir Ris Street 21, #02-31
(New Wing) Loyang Point,
Singapore 510259
PHONE
(65) 6786 8193
OPERATING HOURS
Mon & Tue: 1 pm – 9 pm
Wed – Sat: 9 am – 9 pm
Sun: 9 am – 5 pm
ADDRESS
Blk 866A Tampines Street 83, #03-02
Tampines Central Community Complex,
Singapore 521866
PHONE
(65) 6899 8127
OPERATING HOURS
Mon & Tue: 1 pm – 9 pm
Wed – Sat: 9 am – 9 pm
Sun: 9 am – 5 pm
ADDRESS
Blk 284 Bukit Batok East Ave 3
#02-251
Singapore 650284
PHONE
(65) 6769 2528
OPERATING HOURS
Mon - Wed : 1 pm – 9 pm
Thu – Sat: 9 am – 9 pm
Sun : 9 am – 5 pm
ADDRESS
Blk 445 Fajar Road
#02-526/528
Fajar Shopping Centre
Singapore 670445
HomeTeamNS (Bukit Batok West) Centre
PHONE
(65) 63343385
OPERATING HOURS
Mon & Tue: 1 pm – 9 pm
Wed – Sat: 9 am – 9 pm
Sun: 9 am – 5 pm
ADDRESS
2 Bukit Batok West Ave 7
#01-04
Singapore 659003
PHONE
(65) 6310 7512
OPERATING HOURS
Mon – Fri: 9 am – 9 pm
Sat 9am – 9pm
Sun 9am -5pm
ADDRESS
Blk 309 Choa Chu Kang Ave 4
#04-06, Singapore 680309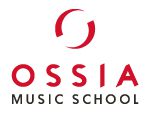 ADDRESS
144 Upper Bukit Timah Rd
#03-06B Beauty World Centre
MAIN PHONE
(65) 6469 5963