PT Asuransi Eka Lloyd Jaya
Citystate Capital Asia (CCA) entered a strategic alliance with a general insurance company in Indonesia, PT Asuransi Eka Lloyd Jaya through its subsidiary PT CCA. This opportunity allows us to be involved in the general insurance market in Indonesia.
Specialisation
Eka Lloyd is a fast-growing general insurance company established in Surabaya, East Java, in 1998. It underwrites personal accident, fire, motor vehicle, business insurance, engineering as well as cargo.
Get in touch with us
If you need help or answers to any questions, our officers are always on hand to assist you.
EMAIL
[email protected]
PHONE
62 (061) 4531035
FAX
62 (061) 4531062
ADDRESS
Uni Plaza Tower 3rd Floor
Jl. Let.Jend. Haryono M.T No. A-1, Medan - 20231
| | |
| --- | --- |
| EMAIL | [email protected] |
| PHONE | 62 (0751) 4488770, 4488771 |
| FAX | 62 (0751) 4488772 |
| ADDRESS | Jl. Khatib Sulaiman No.47F, Padang - 25137 |
| | |
| --- | --- |
| EMAIL | [email protected] |
| PHONE | 62 (031) 5347966 |
| FAX | 62 (031) 5349898 |
| ADDRESS | Jl. Kusuma Bangsa No.86A, Surabaya - 60136 |
| | |
| --- | --- |
| EMAIL | [email protected] |
| PHONE | 62 (024) 6725723 |
| FAX | 62 (024) 6700230 |
| ADDRESS | Jl. Mayapahit No.316 M-1, Semarang - 50191 |
Representative Office (Pekanbaru)
| | |
| --- | --- |
| EMAIL | [email protected] |
| PHONE | 62(0761) 23750 |
| FAX | 62(0761) 47274 |
| ADDRESS | Jl. Riau No. 23B, Pekanbaru - 28155 |
Representative Office (Yogyakarta)
| | |
| --- | --- |
| EMAIL | [email protected] |
| PHONE | 62(0274) 553198 |
| FAX | 62(0274) 553198 |
| ADDRESS | Jl. Dr. Sutomo No. 4 Kav.C, Yogyakarta - 55225 |
Representative Office (Denpasar)
| | |
| --- | --- |
| EMAIL | [email protected] |
| PHONE | 62(0361) 4723483 |
| FAX | 62(0361) 4723484 |
| ADDRESS | Jl. PB Sudirman No.4, Denpasar - Bali 80114 |
Representative Office (Makassar)
EMAIL
[email protected]/td>
PHONE
62(0411) 426466
FAX
62(0411) 426467
ADDRESS
Ruko Business Centre III Blok A15
Jl. AP. Pettarani, Makassar
Representative Office (Manado)
EMAIL
[email protected]
PHONE
62(0431) 848702
FAX
62(0431) 848703
ADDRESS
Kompleks Pasar Segar Paal Dua
Jl. Yos Sudarso No.12 Blok RB No.17, Manado - 95129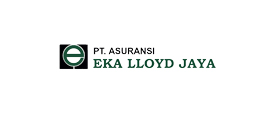 ADDRESS
Operational Head Office
The H Tower, 11th Floor Unit F and G
Jl. H.R Rasuna Said Kav.20
South Jakarta – 12940
MAIN PHONE
(021) 2953 3260