Quix
Quix produces both machine and hand-cut products. We are 'YOUR EXTRA KITCHEN HAND'. Our current customers are large kitchens who buy both ready-to-eat and ready-to-use products from us to supplement their menu.
One of our key value-add to our customers is to reduce both food and labour wastage as they purchase on a need basis from us. One of our key strengths is our highly accurate menu costing thus enabling our customers to concentrate on their core business of having a wide selection of high quality food prepared and served to their customers.
Specialisation
Get in touch with us
Please feel free to contact our officers anytime as we're always on hand to assist you.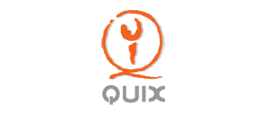 ADDRESS
No.24 Tuas Avenue 12
Singapore 639041