Nanbantei – Yakitori Japanese Dining
Nanbantei is an authentic slice of the yakitori culture which originated from Japan. Our first restaurant opened in 1983; tucked away on the fifth floor of Far East Plaza, a small, homely, and cozy establishment. Our second branch was opened on the second floor of Chinatown Point in 2016. Both outlets offer a wide selection of a la carte skewered meats, seafood and vegetables that are grilled over binchōtan.
Specialisation
Famous for the yakitori, we offer a wide selection of ala carte skewered meats, seafood and vegetables, as well as bento sets. The meats are seasoned with sea salt and are grilled over a special charcoal that has been imported from Japan – the distinctive quality shows in each juicy bite. The asparagus maki ( asparagus wrapped with pork), shiso maki (pork with shiso leaf) and tebasaki (chicken wings) are excellent and highly recommended. The chef's art in cooking simple and fresh ingredients over an open flame is evident from the meats like chicken wings and tsukune (chicken meatballs),which are nicely charred on the outside, while the insides are full of flavourful juices. Service is prompt and friendly throughout.
Get in touch with us
If you need help or answers to any questions, our officers are always on hand to assist you.
PHONE
+65 6733 5666 / +65 6738 7470
FAX
+65 6734 2502
OPERATING HOURS
Open Daily Lunch
11:45 - 14:30 (last order 14:15)
Dinner (Monday - Saturday)
18:00 - 22:30 (last order 22:15)
Dinner (Sunday)
17:30 - 22:00 (last order 21:45)
ADDRESS
14 Scotts Road #05-132,
Far East Plaza, Singapore 228213
PHONE
+65 6443 5659 / +65 6443 5649
FAX
+65 6443 5602
OPERATING HOURS
Open Daily Lunch
11:45 - 14:30 (last order 14:15)
Open Daily Dinner
17:45 - 22:00 (last order 21:30)
ADDRESS
133 New Bridge Road #02-40,
Chinatown Point, Singapore 059413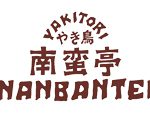 ADDRESS
Far East Plaza #05-132,
14 Scotts Road
Singapore 228213
MAIN PHONE
+65 6733 5666 / +65 6738 7470