Stenhouse Insurance Brokers Limited
Stenhouse is an independent broking firm which offers structured insurance products to the corporate sector with special focus on property, business interruption and liability. It was set up to provide clients with the very best one-stop risk management and insurance broking services in India – from competitive premiums and excellent insurance security, to a proven track record with creditable claims and services.
Specialisation
We offer property & engineering, casualty, financial lines, employee benefits, marine cargo, marine hull, motor and other classes of insurance.
Get in touch with us
If you need help or answers to any questions, our officers are always on hand to assist you.
PHONE
(91) 44 28555101 / 02 / 03
ADDRESS
Rams
27 West Cott Road
Royapettah
Chennai – 600014
Tamil Nadu, India
PHONE
(91) 80 25200900 / 4900
ADDRESS
Classique Mansion
46, 6th Cross
19th Main, HAL II Stage
Bengaluru – 560008
Karnataka, India
PHONE
(91) 484 2378711 / 12
ADDRESS
Mayur Business Centre
Pullepady Junction
Chittoor Road
Kochi – 682035
Kerala, India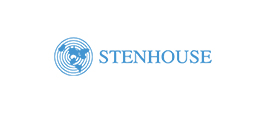 ADDRESS
1/1, 'RAMS', 27, West Cott Read
Roypettah, Chennai – 60014
Tamil Nadu, India
MAIN PHONE
(91) 44 2855 5101 / 5102
MAIN FAX
(91) 44 2855 5103